2020 FORMULA DRIFT JAPAN License Renewal and New Application
※Regarding the regulation etc., some content modifications may be carried out so please understand and apply / renew license.
An announcement is scheduled around mid-late January 2020. Appended Regulations on Roll Cage requirements is deleted 2020.
In 2020 will be required to equip bumper reinforcement. Tire rules will also be changed.
From 2020, all vehicles will be equipped with an incar camera. 12V DC power supply is required for each car.
Before applying or renewing for the license, please make sure that you have reviewed all of the documents including
"2020 Sporting Regulation"
"2020 Technical Regulation (vehicle spec)"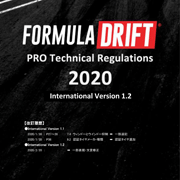 Technical
Regulation
(vehicle spec)
PDF:
2020FD_TechnicalRegulation_eng.pdf(2.99MB)
[ 2020/01/30 Revision ]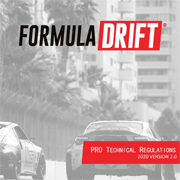 FORMULA DRIFT PRO
Regulation
USA ver2.0
PDF:2020FD_Technical
Regulation_USAversion.pdf(3.66MB)
[ 2020/01/15 ]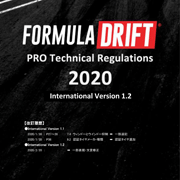 Technical
Regulation
(vehicle spec)
PDF:
2020FD_TechnicalRegulation_eng.pdf(2.99MB)
[ 2020/01/15 ]